Robot Pick and Place
This pick and place eliminates the downtime associated with product changeover. It offers the ability to add additional product sizes to accommodate future business. The use of a robot increases speed, reliability, and maximizes overall throughput. This particular unit simply transfers a product smoothly from one conveyor to the next. A change in the carton orientation is necessary to accommodate both upstream and downstream equipment and the robot does this effortlessly. A robot provides a versatile, fast and smooth operating solution for a variety of applications. Robot integration can be designed to handle a many different products and tasks and this is the most recent example one of the many applications that SpecSoft can provide.
Features:
• Multiple product sizes
• Quick changeover (Selector switch or touch panel HMI)
• Safety guarding with key lock interface
• Integration with upstream and downstream equipment
• Quick startup
Watch the Six Axis Pick and Place Robot Video
https://www.youtube.com/watch?v=9hF1ZKrcXas
- This pick and place unit uses a Motoman 6 axis robot to pick up cartons coming from the cartoner, rotates the carton to the correct orientation and places it onto the infeed conveyor of a case packer.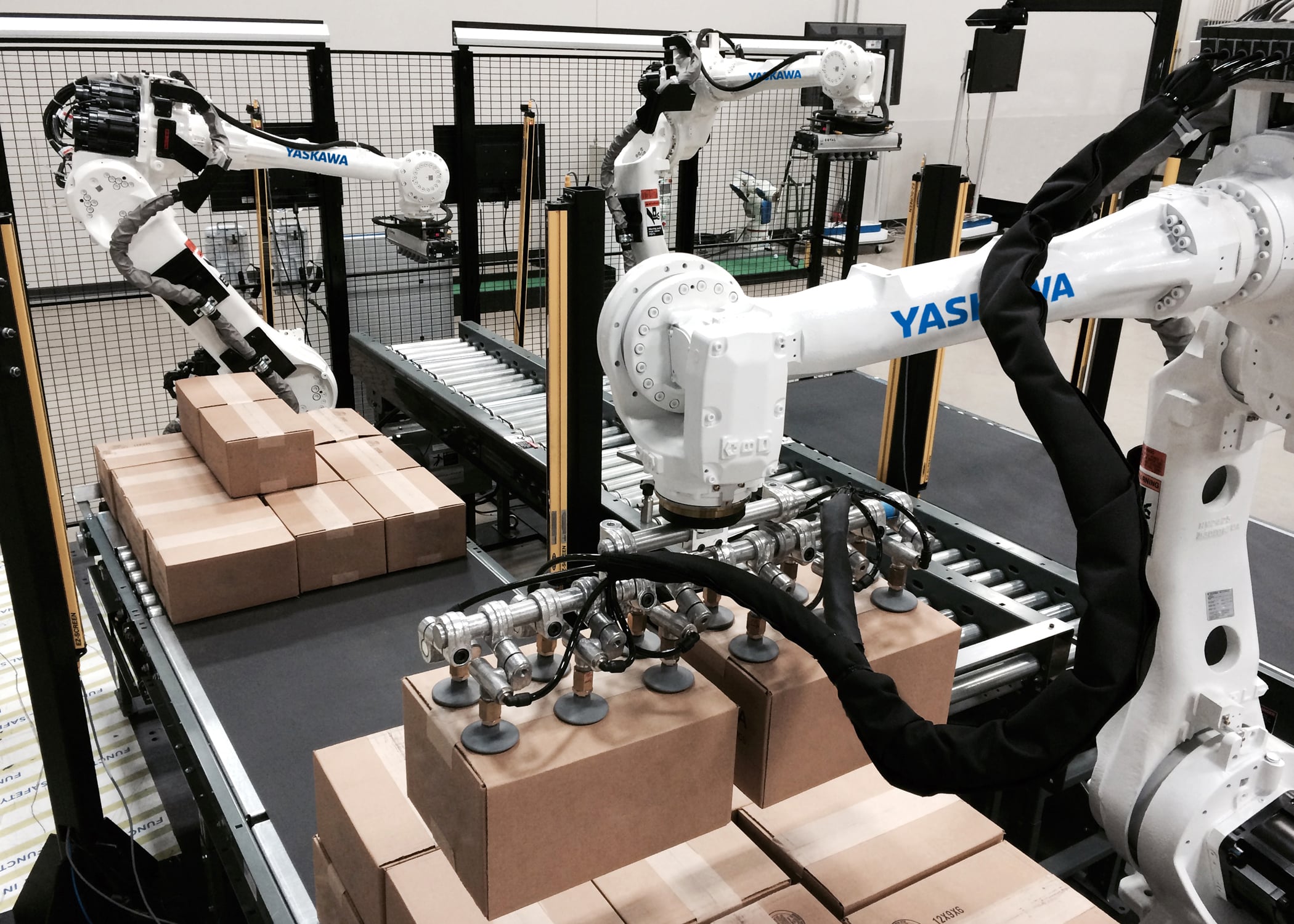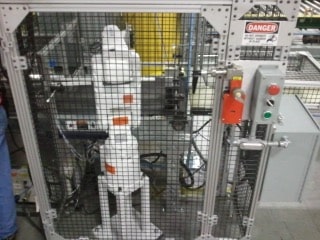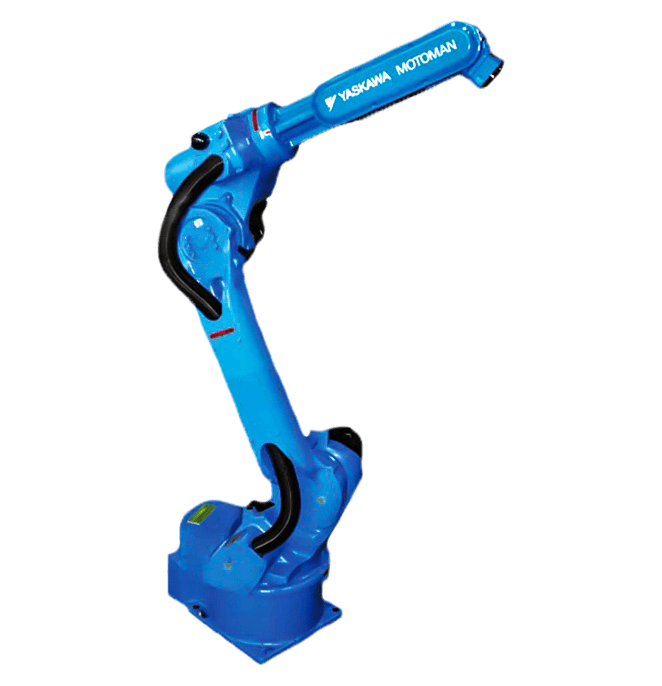 Gantries
Gantries allow machines and robots to be where you need them, even when floor space is limited. Often times, a product will need to be moved across the path of another machine, where the typical solution is to go around. Gantry stuctures allow you to save time and simply go over the existing workspace, improving workflow and efficiency.
Watch the Three Axis Gantry Pick & Place Video
https://www.youtube.com/watch?v=WoRbwK5-9IU
- This video illustrates the operation of a large gantry robot. It picks up pallets of molded artificial stone products from any one of six conveyors and places them on one of eight oven infeed conveyors. The pick ups are processed on a first in first out basis. The placements are made based on the availability of an open space. The system operates at 10 pallets per minute. It is fully automatic – no operator involvement.
Watch the Two Axis Gantry Pick & Place Video
https://www.youtube.com/watch?v=KMHC_Trvon0&t=10s
- This video shows a Pick & Place palletizer. It picks up cartons of heavy equipment parts – up to 50 pounds each – and places them onto a pallet. The unit is fully automatic in that it self adjusts for different carton sizes, picks up the carton when it reaches the end of the carton taper and signals the pallet conveyor to start after placing the final carton on the pallet. No operator involvement.