These are rugged, robust and reliable machines designed to automate the insertion of secondary ingredient pouches into a package or to collate a variety pack package. The pull station of the pouch dispenser or pouch inserter will pull the bandoleer of pouches from a tote adjacent to the machine. Auxiliary pull stations are available to pull the bandoleer from remotely located totes. A servo driven rotary knife cuts the bandoleer into individual pouches. For optimum accuracy the knife will cut to a registration mark but the cutoff length is fully programmable from the operator control station. A variety of automatic insertion or placement devices are available for your specific application.
• Nip belts
• Overhead sweep
• Pin conveyor
• Direct drop vacuum wheel
Features:
• Programmable cutoff length
• Speeds to 450 pouches per minute
• Servo driven knife, PLC controlled, touch screen operator interface
• Standard width up to eight inches – others available
• Quick change disposable blade – no setup or adjustments required
• Dry product or liquid product pouches
• Food grade construction or washdown models available
• ¾ inch thick ground steel or aluminum tooling plate side frames
• Fixed or portable mounting
• Perforated bandoleers NOT required
• Automatic tote fillers also available
• No known material limitations
• Integration with parent packaging machine included
Watch Pouch Knife Video
http://www.youtube.com/watch?v=V-qykhb0X3M
- This pouch knife is shown bulk filling totes with pouches of instant oatmeal. The machine draws a bandoleer of pouches from a tote and cuts it into individual pouches. As the video starts, notice the bandoleer slowly feeding into the rotary knife. During the slow movement the knife is registering itself to the bandoleer by sensing the seal with an ultrasonic sensor. No registration mark is required. The tote is filled to a count at which time the diverter shifts the flow to an adjacent tote. The knife runs non-stop at a speed up to 450 pouches per minute.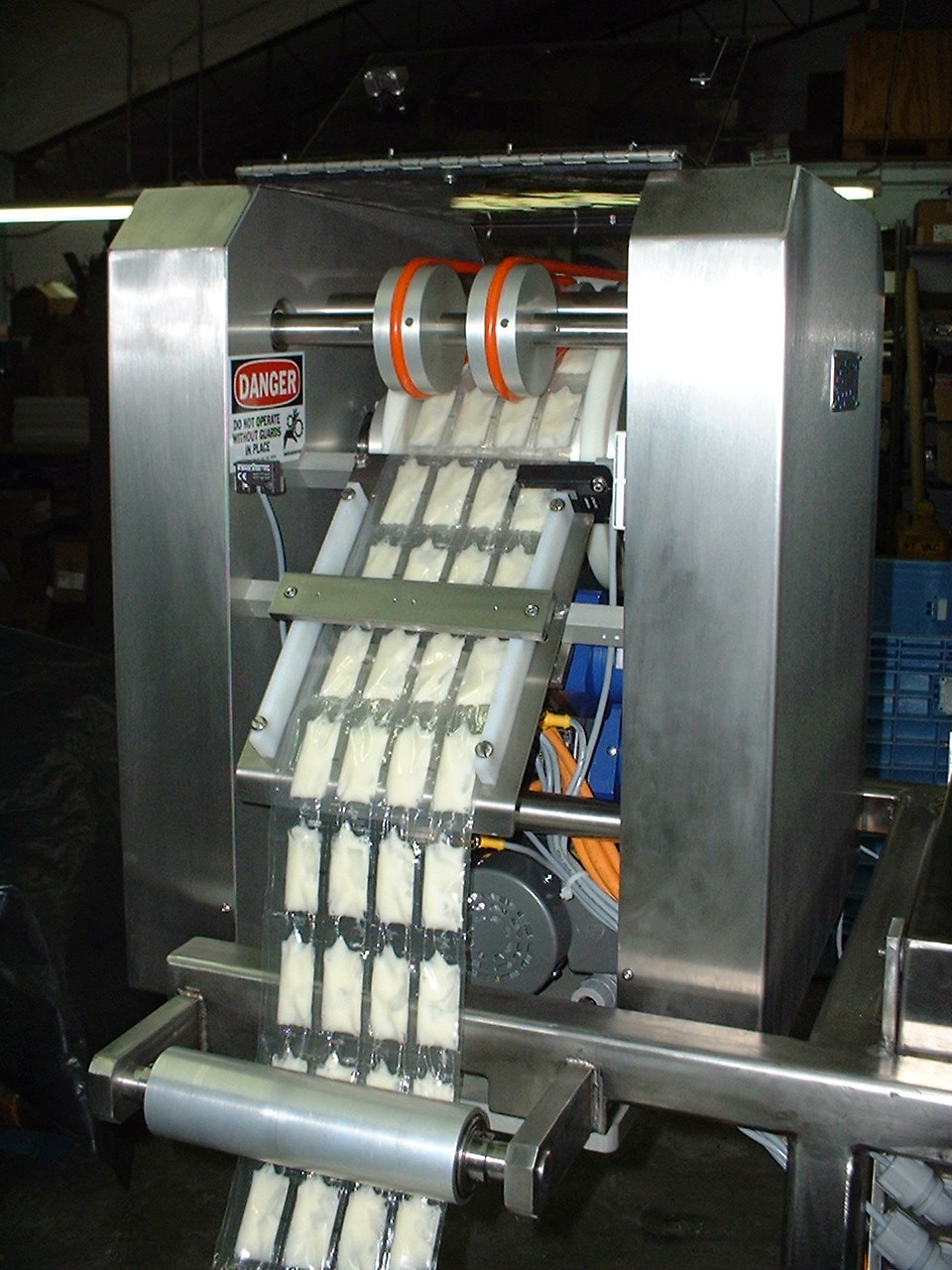 In-Feed View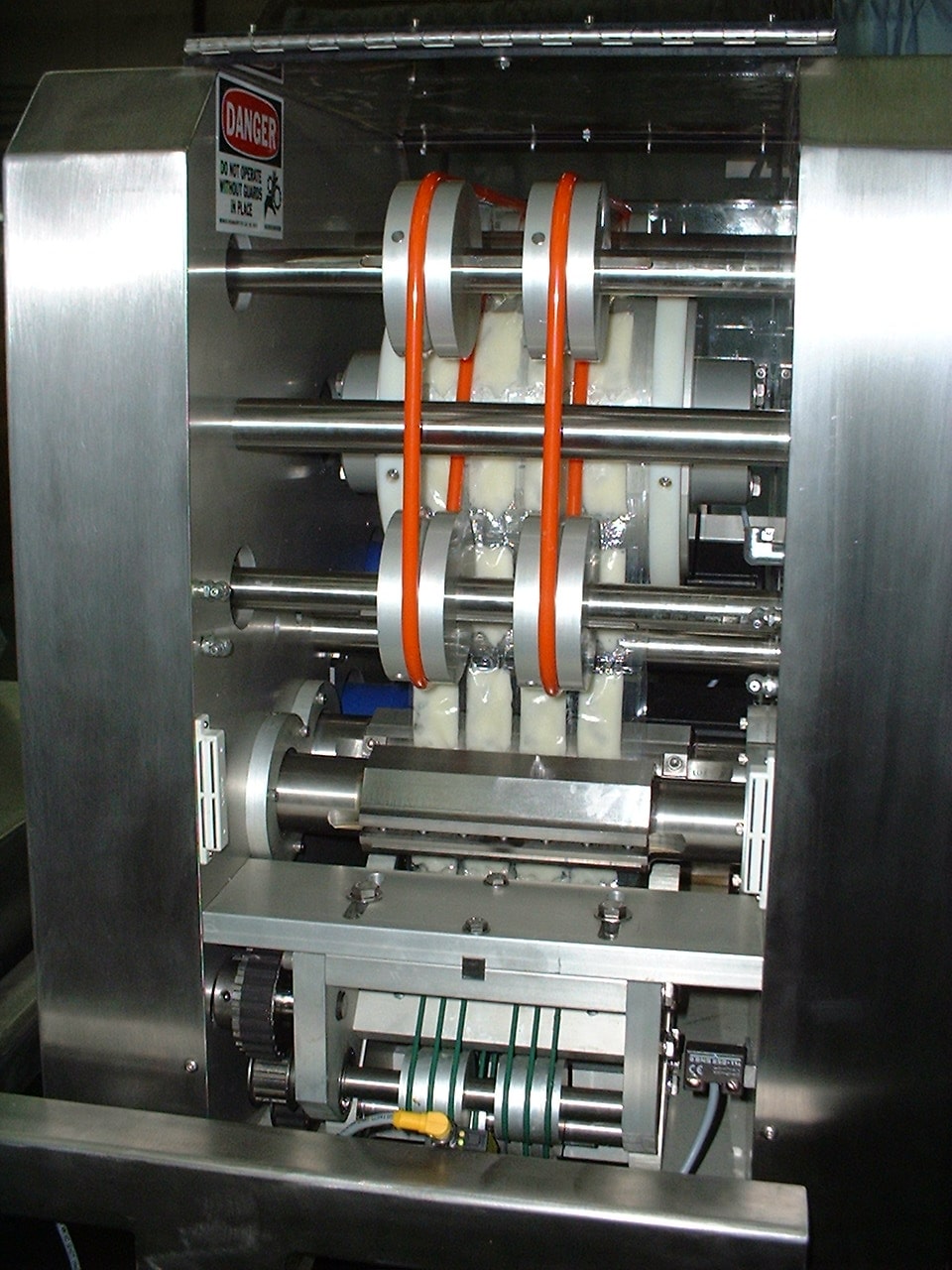 Discharge View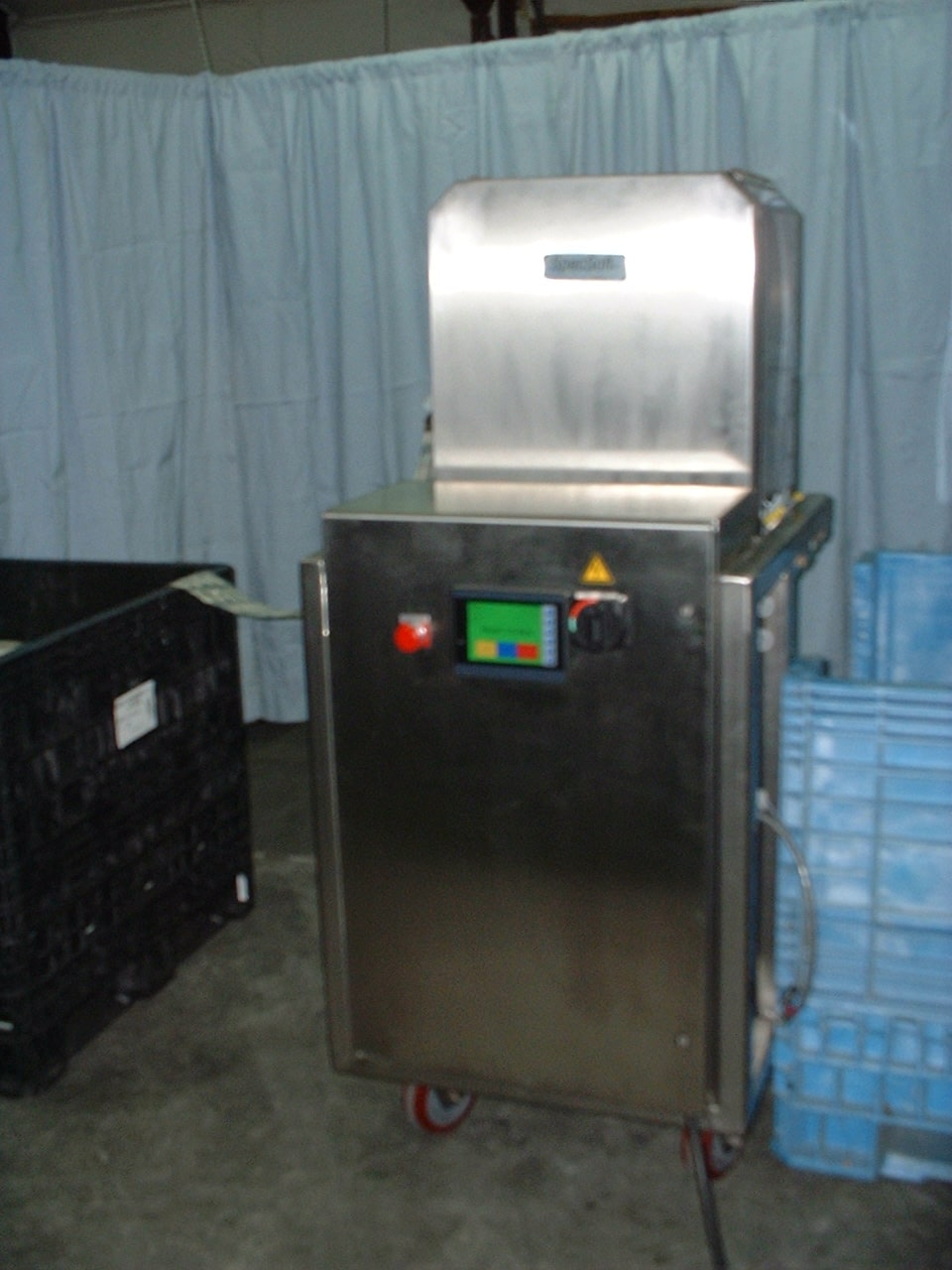 Roll-Up Model Operator View